Our requirement is to process incoming email from a particular email address and create a case. My class is working fine but the test class is very poor with a code coverage of just 10%. Can any one please help me. I have no trouble processing the emails but unable to succeed in the test class. Thank you!

Below is the typical template from our customer. I've to parse the email body and create case.

                                                       

                                                          Service Call Notification
                                                            Test Facility Services
Assignment Information:
Call/Action #                         1001
Call/Action Type/Status    Repair Service/SITE VISIT FIELD REPAIR/Received
Service Center                       021 - Central KMA / 100-143-4601
Attention                                TEST CORP
Customer Details:
Location                                 Test Store 990
Street Address                       1111 Test Lane; Ft. Wayne, AA 11111
Point of Contact                    Manager
Billing Address                      5960 Castleway W Drive;Indianapolis,IN 46250
Billing Phone                         111-223-4601
Service Call Details:
Severity                                   HIGH
Service                                    Test service
Product                                   PREP EQUIPMENT
EquipNo: N/A
SerialNo: N/A
AssetNo: N/A
Symptom

Notes                                      Product is not working and needs assistance.
Service Requirements:
Service Window                   No Service window define
Start Date/Time                   26 JUL 2018 16:07
Respond By                           N/A
Complete By                          28 JUL 2018 16:07

Special Instructions:
Please open the attached Acknowledge.html attachment and accept the service call with an ETA or reject with the appropriate reason.
Popular Salesforce Blogs
For many companies, the border between an excellent or poor customer experience is based on the quality of the field services they offer. Satisfied consumers…
Organizations often struggle to identify opportunities to address every aspect– the what, how, where, and why of their business for better sales. At times, the…
Salesforce Communities is a phase that allows our customers to interface with people outside their affiliation using data, participation, and substance.  While most Salesforce customers…
Popular Salesforce Videos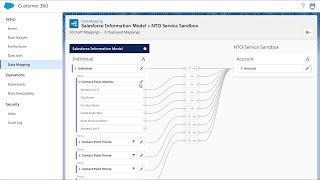 Salesforce Customer 360 Data Manager is a cross-cloud integration capability that allows Salesforce admins and developers to combine and reconcile customer data from their Salesforce…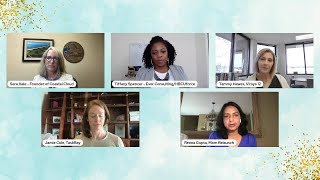 The Salesforce Women's Entrepreneur Group invites you to our first quarterly event of the year, Rise & Shine - Celebrating Women's History Month. We are…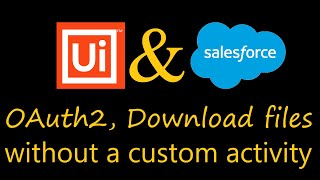 How to send a raw REST API command from UiPath to Salesforce without using custom activities. 0:00 Intro 1:35 OAuth2 4:10 Download files from a case, opportunity, account,…