How to remove this error unable to convert lead that is in use by workflow without deactivate any automated business process and workflow ?
Popular Salesforce Blogs
Why use Salesforce Sales Cloud Salesforce's Sales Cloud is a top-rated CRM software that helps firms integrate information about leads, sales, and customers and access…
Force Leader Board - Salesforce Trailhead and Certification Leader Board Here it comes ... It's time to show your trailhead badges and certifications in on place.…
Popular Salesforce Videos
This video explains what a primary level person should be doing after getting any Salesforce Project. What should be steps for the same.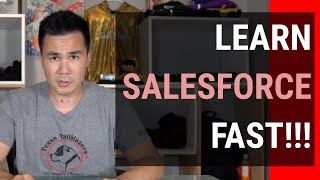 How to learn Salesforce in six months and get your first job in the industry. Learning Salesforce these days is challenging because the platform is…
Now more than ever, Trailblazers are using the Salesforce Platform from anywhere in the world to collaborate, innovate, make a change, and build a brighter…