What is the difference between synchronous and asynchronous apex in Salesforce?
Popular Salesforce Blogs
Salesforce has always packed loads of pleasant surprises in their Sales Cloud Spring Releases, and as is the norm, it happened this year too. This…
Here's a question: Which Salesforce marketing automation tool is the right choice for your business? Is it that easy to answer? We bet you, it…
"SALESFORCE has reached a long distance since late nineties. That was the time, when people use to consider it as a business tool for Salesforce…
Popular Salesforce Videos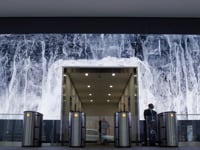 Salesforce approached Obscura with the opportunity to create imaginative media for the 107' long LED video wall in the lobby of their flagship San Francisco…
Protect employees and customers with safer workplaces. Use our Workplace Command Center to quickly take action on workplace safety.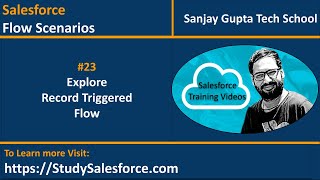 Creating or updating a record can trigger an auto-launched flow to make additional updates to that record before it's saved to the database. A record-triggered…
Popular Salesforce Infographics
The Salesforce IoT Cloud is a platform for storing and processing IoT data. It uses the Thunder engine for scalable, real-time event processing. Its collection…
This infographic depicts some major features Salesforce CRM will add to your business, how you can best engage with your customers which will result to…
Today there are thousands of companies that trust Salesforce CRM Services. Determining a strong Salesforce consulting partner for businesses seems like an easy process, but…